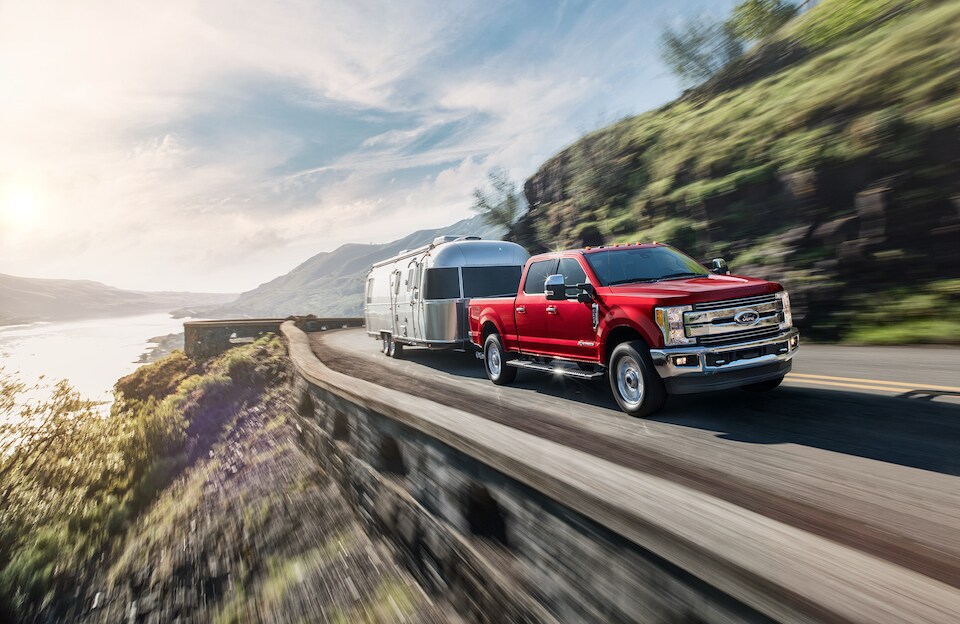 March has been deemed as 2018's Ford Truck Month and we, here at Red McCombs Ford, have prepared our new Ford F Series Inventory by adding the latest and most popular Ford F Series models at outstanding prices.
We have a wide variety of Ford trucks available in multiple trim levels, powertrains, price ranges, and color options. Have you been searching for a new truck that can get all of your outdoor chores done? Do you want a truck that can handle your large camper or boat? Do you want to test out the truck waters and have heard that the Ford F-150 is the way to go? No matter why you want a truck, we will have what you're searching for in our new Ford F Series Inventory.
We have such models as the Ford F-150, Ford Super Duty F-250, Ford Super Duty F-350, and much more and are ready to offer you the best deals of the year during the Ford Truck Month celebration.
What type of deals can you find? Plenty! You may discover a select amount off deals, a certain percentage taken away specials, or many other rebates, coupons, or offerings available, but only while Ford Truck Month is in full swing! We encourage you to take a closer look at our Ford F Series inventory to see what we currently have to offer and, if you notice a deal that catches your eye, feel free to stop by our Red McCombs Ford dealership, located in San Antonio, Texas, to take it for a test drive. If you have any questions, whether it be about Ford Truck Month, what other new Ford models are available, or if we have any deals on our pre-owned trucks, don't hesitate to contact us, either via phone, text, or online chat. We would love to help you save money on a new Ford F Series truck today!